A pilgrim's passport (Credencial) is a pilgrimage document with the owner's name, the purpose of the pilgrimage and some other information, lots of places for stamps to be collected on the way, a route map, some prayers and other information according to the passport issuer's taste.
Pilgrim's passports are used to prove the journey on foot, as well as a souvenir.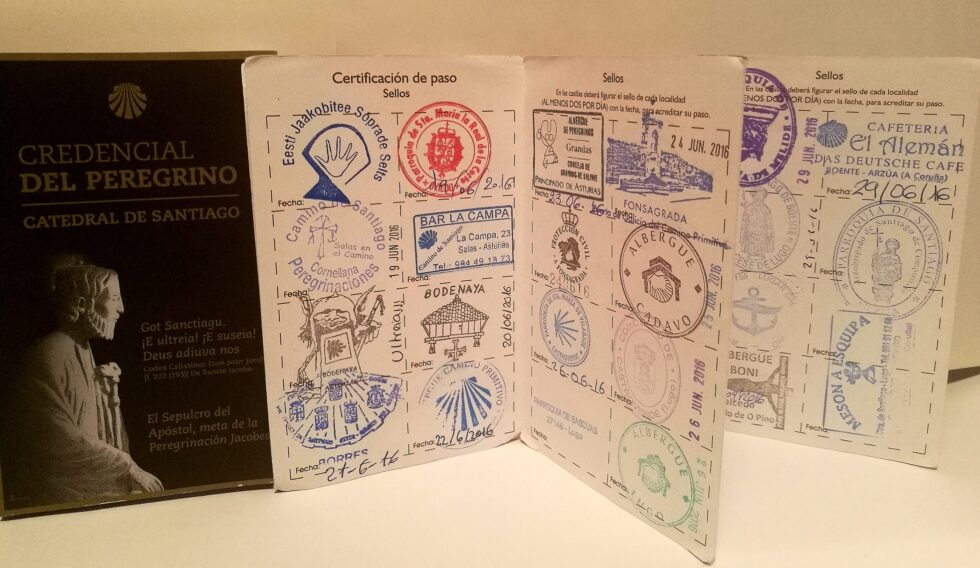 It is gratifying to note that from November 2020, we will no longer use Spanish passports in Estonia but our own pilgrim passports. The passports have the first stamp with the logo of the Estonian Pilgrimage Association.
On the cover of the Estonian passport is St. James, as depicted by Michel Sittov in the altar painting of St. Nicholas Church in the 16th century. Currently, the work is in the permanent collection of the St. Nicholas Church Museum.